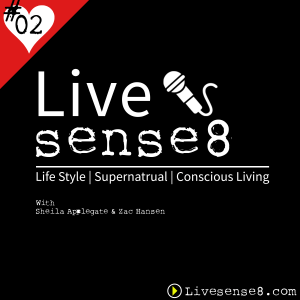 I Am Also A We!
Do you trust your self?
Woah! Mind blowing concept right!? One that our world could use a little more of right now.
This is a concept that Sheila and Zac have dedicated their lives to sharing with others. (also known as Remembering Oneness) So you can imagine they have quite the discussion about what it means to be also a We.
In this episode of Live Sense8, Zac and Sheila dive deep into the second episode of Sense8 Season 1 on Netflix.
They could have done a whole episode on Nomi's reading of her blog post about pride.
Thanks for Listening!
To share your thoughts:
Leave a note in the comment section below.
Ask a question over on Twitter.
To help out the show: